Tue, 25 November 2014
PS21: ASCD Emerging Leader Laura Ferrell
Laura Ferrell is the Assistant Principal at Oak Lawn-Hometown Middle School in Oak Lawn, Illinois. Her blog can be found here and you can connect with her @LFEdTech on Twitter.
---
Tue, 11 November 2014
PS20: Maryland's AP of the Year Jared Wastler
Jared Wastler is an ASCD Emerging Leader and Maryland's Assistant Principal of the Year for 2014. He can be found at jaredwastler.com. In this episode we talk about his success, and I have to admire how he always brings it back to the great things happening where he is at Liberty High School.
Tune in next week for my talk with Assistant Principal Laura Ferrell, who also happens to be an ASCD Emerging Leader for 2014. She can be found @LFedtech on Twitter. Among other things, we discover that we're currently reading the same book, "How Children Succeed" by Paul Tough.
---
Tue, 28 October 2014
PS19: Don Wettrick Helps Students Embrace Their Passions
As we wrap up Connected Educator Month, I was lucky to connect with Innovation Coordinator and Pure Genius author Don Wettrick. We talk about his unique job and elective course that truly empowers students to embrace their passions and ideas. I'm a little biased, but I was very inspired by our conversation and I hope you are too.
---
Tue, 21 October 2014
PS18: Pernille Ripp Empowers Her Middle School Students
In this episode of Principally Speaking, I have the honor of speaking to 7th grade dynamic teacher Pernille Ripp. After you listen to the episode, set aside some time and check out her awesome blog and resources over at pernillesripp.com. She also developed the amazing Global Read Aloud Project and EdCamp MadWI. Finally, she is an author of 2 books and currently working on a 3rd. I highly recommend you check out her latest from Corwin, Empowered Schools, Empowered Students.
---
Tue, 14 October 2014
PS17: Connected Leadership with Dr. Spike Cook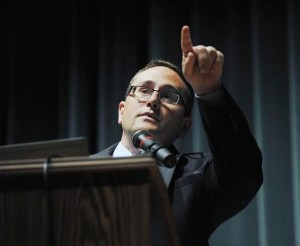 Continuing the Connected Educator Month Series on Principally Speaking, I connect with Dr. Spike Cook, author of the new book Connected Leadership. You can also check out his website here. For more excellent content from Dr. Cook, check out the PrincipalPLN podcast.
---
Tue, 7 October 2014
PS16: All Hands on Deck with Brad Currie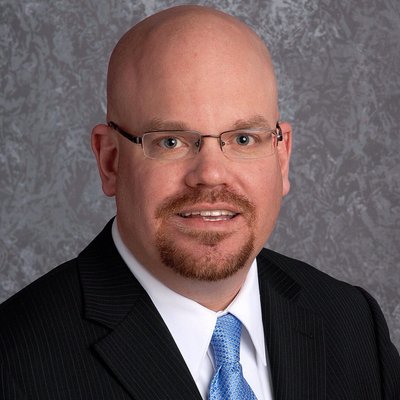 In honor of Connected Educator Month this is the first of a series of podcast episodes from authors of the Corwin Connected Educator Series.
Vice Principal, #satchat co-founder and author of new book All Hands on Deck Brad Currie and I talk about his vision for tapping into the voice of all stakeholders through both physical and virtual means. Check into more from Brad at bradcurrie.net.
Next week I have the pleasure of speaking with Dr. Spike Cook.
---
Tue, 23 September 2014
PS15: Educational Podcasting Expert Jeff Bradbury
For today's episode I talk with music teacher Jeff Bradbury, who is also the mastermind behind teachercast.net. You can connect with Jeff there or at jeffreybradbury.com. If you are also interested in podcasting or webcast development, I highly recommend contacting Jeff. He's very helpful and a great guy.
As I mentioned at the conclusion of this episode, I'm involved in a new monthly meetup happening in the Fort Wayne area for other passionate and innovative educators. The first meeting is happening October 15. If you're interested in joining us, please click here.
I'm also excited to be attending the upcoming Indiana Connected Educators Conference on October 16th and 17th. You can find out more information here.
Finally, don't forget to head over to mr.chrisnesi.com to check out the House of EdTech Podcast.
Tune in next week for my talk with 2014 Maryland Assisant Principal of the Year and host of Twitter #APChat Jared Wastler.
---
Tue, 16 September 2014
PS14: Dynamic Duo Principal Steve Hope & AP Duke Lines
In this episode, I have the privilege of speaking with Steve Hope and Duke Lines, Principal and Associate Principal at Penn High School in Mishawaka, Indiana. We talk about Steve's ability to drive important change at Penn as well as Duke's quick ascension through the ranks. We discuss the goals for PHS this year as they move to a 1:1 environment with Chromebooks. Both administrators discuss what inspired them to "make the jump" and provide advice for newer leaders. In order to connect with these dynamic leaders, you can find Steve @sthope and Duke @ADukeLines on Twitter.
Be sure to check out the new show next Tuesday with music teacher/conductor/podcaster/web developer extraordinaire Jeff Bradbury. Jeff is the mastermind behind teachercast.net and can also be found at jeffreybradbury.com. He's on Twitter @teachercast and @jeffbradbury.
Thanks so much for tuning into Principally Speaking!
Please consider rating the show on iTunes here:
https://itunes.apple.com/us/podcast/principally-speaking/id863595975?mt=2
---
Tue, 9 September 2014
PS13: Master Spanish Teacher and Presenter Matt Miller
High school Spanish teacher and fellow Hoosier Matt Miller is someone that I connected with this past summer at the East Noble eLearn conference. Matt and I will be talking about how his classroom may be slightly different from the norm and how this led to his awesome website ditchthattextbook.com.
Here's an outline of this episode:
Matt's interesting transition to teaching

Matt's focus for expanding his horizons this year: Google Apps, expanded use of Mystery Skype, diving into Flipped Instruction
The road to

ditchthattextbook.com

The power of blogging

The

Indiana eLearning circuit

and maintaining a positive attitude, #inelearn chat

Sanderling

: A social network for teachers

Networking with others

Connect with Matt @jmattmiller on Twitter
---
Mon, 1 September 2014
PS12: Transformative Leader Eric Sheninger
In this episode, I ask Eric about what drove him to become an administrator, what he feels are the top qualities of a strong principal, and the success of New Milford High School. He discusses how digital leadership is not an add-on and when addressing the industrial model for schools and explains his quest to break through "an efficient system for a world that no longer exists." Finally, he talks about his new position with the International Center for Leadership in Education, or ICLE, the host of the annual Model Schools Conference. You can connect with Eric at ericsheninger.com or on his current Twitter profile @NMHS_Principal.
Tune in next week for my talk with Spanish teacher Matt Miller, host of the excellent resource ditchthattextbook.com. Matt is @jmattmiller on Twitter.
---
Tue, 26 August 2014
PS11: Mark Barnes Reshapes My Thinking
Mark Barnes is the author of the new book Teaching the iStudent, which was just released August 19. Click the image of the book above to check it out. This is part of a series with other influential educators such as Spike Cook, Peter DeWitt, and Kristen Swanson. In this episode Mark talks about his personal journey from classroom technophobe to technophile and his paradigm shift towards a results only learning environment. Be sure to check out his websites at markbarnes19.com and brilliant-insane.com.
Stay tuned next week for my talk with Eric Sheninger, author of Digital Leadership. We'll be talking about the book, his background, what qualities he believes makes a strong principal, and his new position with Scholastic. If you have questions, comments, or suggestions remember you can always reach me @APJasonBodnar on Twitter, or jason@principallyspeaking.com.
---
Tue, 19 August 2014
PS10: AP and App Developer Matthew Brown (2 of 2)
In this episode, Matt and I wrap up our conversation by discussing www.meetup.com/k12tech and his role in the upcoming TedX Lafayette event.
Don't forget you can e-mail me at jason@principallyspeaking.com. I'm also on Voxer at jbodna782.
Stay tuned for next week's show with author Mark Barnes, who can be found at markbarnes19.com.
---
Tue, 12 August 2014
PS9: AP and App Developer Matthew Brown (1 of 2)
Today, I have the privilege of interviewing Matt Brown, Assistant Principal at Sunnyside Intermediate School in Lafayette, Indiana.
Here is the outline for this show:
Matthew's Inspirational Educational Background

Why Matt Became an Administrator

Excellent Advice for New Administrators: Knowing your Place, Putting your "Teacher Glasses" On, and Being Humble

Most Important Qualities of a Strong Assistant Principal: Effective Communication, Not Saying Yes Too Much, Discipline with the Right Mindset

Matthew's Role in a School Transitioning to 1:1 with iPads This Year

Matthew's App Philosophy: Going Beyond the Flashiness and Extending the Classroom Effectively
You can connect with Matt @EdTechMatthew. Stay tuned for next Tuesday for the second half of the interview!
---
Tue, 5 August 2014
PS8: Private School Principal Theresa Stager
This week Theresa and I talk about her experience as a new administrator last year and she provides advice to those jumping into the profession. She talks about the experience of also hosting a podcast, the PrincipalCast, which was recently announced will be renamed PrincipalPLN. We discuss her experience leading a private school in Michigan that does not receive any public funds. She also provides other podcast and book recommendations. Finally, she sells the audience on Voxer, an amazing app that allows educators to build unique chats and grow together. Don't wait like me...get this app immediately!
Theresa can be found @PrincipalStager on Twitter and her blog is at principalstager.com.
Stay tuned next week for my interview with Matthew Brown, assistant principal at Sunnyside Intermediate School in Lafayette, Indiana.
---
Tue, 29 July 2014
PS7: High-Performance Instructional Leadership with Justin Baeder
Justin Baeder discusses his evolution from teacher to principal and eventually to full-time consultant and speaker. If you're an educator that's interested in branching out through consulting or speaking, you definitely don't want to miss this one.
For the notes from this show, click on this link: www.principallyspeaking.com/ps7.
Justin's websites can be found here:
He can be found on Twitter here.
---
Tue, 22 July 2014
PS6: Derek McCoy (2 of 2)
Thank you for tuning into the second half of my interview with Derek McCoy and be sure to check out his blog at mccoyderek.com and connect with him @derekmccoy on Twitter.
Check out principallyspeaking.com/ps6 for the notes from this show.
Stay tuned for next week for my interview with educational consultant and former elementary principal Justin Baeder. Justin's website can be found at eduleadership.org.
---
Tue, 15 July 2014
PS5: 2014 Digital Principal of the Year Derek McCoy (1 of 2)
Today I have the privilege of speaking with Derek McCoy, the NASSP 2014 Digital Principal of the Year. In this episode, Derek talks about what effective Digital Leadership means to him and provides some recommendations for digital tools as well as conferences to attend, including the infamous ISTE. I also ask him what inspired him to become an administrator and how he supports strong leaders in his school.
Tune in next week for the second half of this interview, in which Derek talks about being an innovative educator and his experience assisting with the EdCamp movement in North Carolina. He also provides recommendations for your PLN and books that educational leaders should consider reading. For the show notes from this episode, head to principallyspeaking.com/ps5. Thank you so much for tuning in to the show and don't forget to please provide feedback on iTunes and Stitcher, which really helps get the word out.
I'd love to hear from you @ mrjasonbodnar on Twitter and jason@principallyspeaking.com.
---
Tue, 8 July 2014
PS4: Fellow Book Addict Principal Park Ginder
In this episode I speak with Park Ginder, the Principal of Homestead High School, home to approximately 2300 students in Fort Wayne, Indiana. We'll talk some about the logistics of leading such a large school and Mr. Ginder will provide some of his thoughts as a life-long learner and digital leader. As per usual, I ask my guest about advice for newer administrators and to provide some book recommendations.
Check out principallyspeaking.com/ps4 for the notes and links from this episode.
---
Tue, 1 July 2014
PS3: Jeffrey Benson (2 of 2)
Please see the show notes for this episode at
www.principallyspeaking.com/ps3
for an outline of the show, along with links to Jeffrey's book recommendations.
Click on the image below to head to "Hanging In" on Amazon.
---
Tue, 17 June 2014
PS2: Jeffrey Benson Helps Us Hang In with Tough Students (1 of 2)
I was recently honored to have the opportunity to speak with veteran educator Jeffrey Benson. In the first half of this two-part interview, Mr. Benson discusses his expertise with regard to special education and his new book Hanging In: Strategies for Teaching the Students Who Challenge Us Most. He also provides advice for newer administrators.
Stay tuned for the follow-up episode in two weeks in which Jeffrey talks about his thoughts regarding mentorship, educational technology, and his consulting work. He also provides book recommendations for other educational leaders.
The show notes for this episode can be found here. To check out Jeffrey's book, click the image below.
---
Tue, 3 June 2014
PS1: Intro to PS and Principal Matthew Toth
In the first episode of Principally Speaking, I provide some background on myself as well as a vision for the podcast. Then, I interview Matthew Toth, current assistant principal and incumbent head principal at DeKalb High School in Waterloo, IN. Matt discusses what he feels are the qualities of a strong administrator, how he feels education will change in the future, and recommendations for new administrators. The show notes can be found at principallyspeaking.com/1.
Check out principallyspeaking.com to learn more about the show and connect with the host Jason Bodnar.
---